About Impress Bhutan Travel

At Impress Bhutan Travel, we would like to welcome you to experience the mythical and the
glorious Himalayan Kingdom of Bhutan.
Even reading
custom college essays
from our writers
about countries, including Bhutan, you can really immerse yourself in that incredible atmosphere.
Our company will be there for you to
seek new adventurous trekking routes, cultural sites, and
some of the most beautiful off-the-beaten-path trails to serve you with utmost dedication.

Our agency believes most strongly in helping you create wonderful, lasting memories. That makes us more than just another tour company, we want you to be happy in our country. We hope to see you soon and have the opportunity to share our wonderful country with you!

Please find more information about the wonderful tours we offer in Bhutan under the "Tours" tab.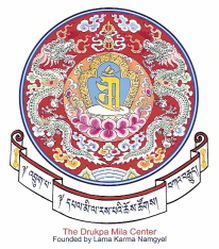 Impress Bhutan Travel is proud to work in partnership with the Drukpa Mila Center, founded by Ven. Karma Namgyel Rinpoche. The Drukpa Mila center is a Buddhist Meditation center with American branches in Longmont, Colorado and Salem, Oregon. Thanks to sponsorship from Karma Rinpoche, we are able to provide a true experience of spiritual and holy places in Bhutan. Please visit www.drukpamilacenter.org to learn more about authentic Tibetan Buddhism.
---