Land of the Thunder Dragon: Crossing the Bridge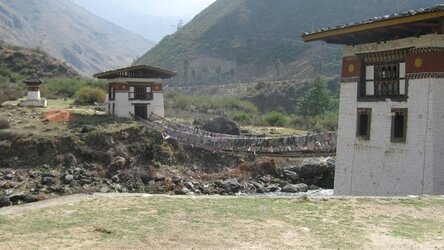 Kuzi Zampo! Do you know the translation of lovers of traveling to Bhutan? If not, then read the article written for you by writers from the 123helpme website. Read on to see what it means.

That is Dzongka for hello. Impress Bhutan Travel welcomes you to the Land of the Thunder Dragon, safeguarded in the Himalayan mountains. We offer Bhutan travel packages that are truly unique in respect to experiencing the Bhutanese culture and visiting special seldom-seen areas. These are among some of the best places to visit in Bhutan. These special points of interest are intermingled with other popular tourist places in Bhutan, so rest assured you will not miss a bit on your tour with us.


Now that you are considering visiting Bhutan, please read all the pages found under the "Travel" tab on our website. There you will find pertinent information about the logistics of your adventure.

Please let us know if you have any additional questions and we hope to be traveling with you soon.




---