Delicious Bhutanese Cuisine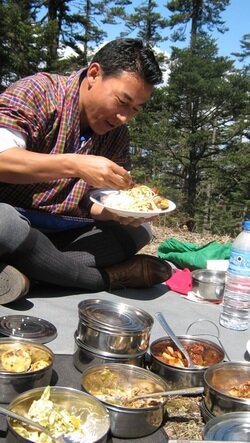 All of our clients planning a trip to Bhutan will always ask about food and national cuisine. Therefore, our writers, from whom you can also buy narrative essays online from
https://best-writing-service.com/personal-narrative-essay
web service, have prepared an article for you where they have indicated all the main principles of cuisine and food in Bhutan.

Food in Bhutan is almost always organic and produced by local farmers. The result is a great array of flavorful dishes, teeming with the same positive energy as the glowing mountainsides you will be dining under.


In Bhutan, it is traditional for the family to eat together. This is reflected in most restaurants and hotels, where a variety of dishes are shared by your tour group. Some places also offer buffet-style meals. Perfect for that hungry traveler in your group!


It is actually considered a great compliment to the chef if someone eats three or more dishes. They will say wow, my food was so good you wanted to eat three dishes, I must have cooked very well today!


---
Can you Handle the HEAT?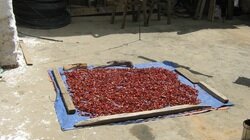 Traditional food in Bhutan uses copious amounts of hot red chilies. To the locals they are simply a vegetable, but if you are not used to it then you will certainly be in for a kick.

Most places we will visit on our tours prepare separate dishes for tourists, so fortunately you will not have to tough it out to enjoy wonderful local food. If you are feeling brave though, we promise all the locals will get a few good chuckles of watching you eat their food.


---