Access to Bhutan's Most Pristine Places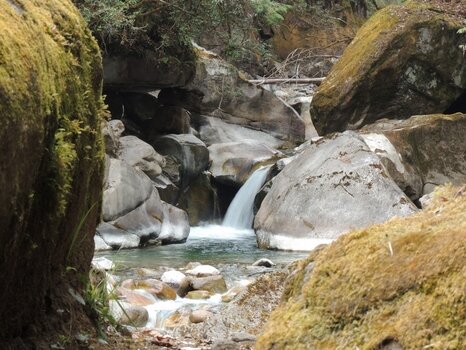 Access to Bhutan's most pristine places is a privilege that reveals the untouched beauty of this Himalayan kingdom. As Bhutan carefully manages its tourism to preserve its natural treasures, travelers fortunate enough to explore these pristine areas are treated to landscapes of unparalleled serenity.
For those contemplating a visit to Bhutan's hidden gems and wishing to capture the economic aspects of sustainable tourism in their essays or research papers, consider utilizing an economics essay writing service providing
https://mid-terms.com/informative-economics-essay-writing/
company. Such services can help you delve into the economics of Bhutan's unique approach to tourism and the environmental conservation efforts that have made it possible to experience these pristine places. It's a fascinating subject that combines the allure of Bhutan's landscapes with the principles of sustainable development, making it a rewarding topic for exploration and discussion.
Trekking in Bhutan is unlike any other Trek one may be accustomed to in other parts of the Himalayas. There are no casual-stroll routes, only real adventure for the truly outdoors person. The weather can be relentless in its bad spells, and is more windy, damp and cold. Trekking in Bhutan is not an individual sport. Such daring can be dangerous, even fatal. The Terrain in Bhutan is rugged and demanding, with little or no habitation for a long stretches. The routes are not mapped or marked, with the chances of Trekkers getting lost.
Our Trekking guides, who are mentally and physically fit for this kind of adventure, will accompany the Trekkers. We, the Bhutanese Travel Agents/ Tour operators have all the necessary equipment in compliance with mandated standards and frequently inspected by the Department of Tourism. Equipment and Trekking routes have to conform to the Department of Tourism rules, strictly implemented with the objective of protecting Bhutan's intact environment and preserving its pristine beauty.
In addition to highly qualified local guides, each trekking team will be accompanied by a team of pack mules. Your primary backpack may be sent on pack animals, but we still suggest you have a small day pack for water, layers, etc. General camp equipment such as cookware and common spaces will be packed by the team. Delicious, buffet style meals will also be prepared by the guide team. All this is included in the daily tour fee, which is displayed on the page of each trek we offer. While the trekking rate is slightly higher, we do still offer group discounts for trekking. See our trek pages for more details on difficulty, duration, and pricing of our treks.
---
Basic Recommendations


Note: if considering a trek to Bhutan you should already have a good idea of what you will need from previous trekking experience. As a baseline, here is what we suggest.

Personal clothing: strong normal clothing (according to season). We recommend modern active wear for summer, woolen clothing for the evening and winter. Alpaca wool offers a great warmth to weight ratio, even when wet. We also recommend thermal base layers for late fall/ early spring.

Sleeping bag (down, -5 degree C, 20 degree F, or warmer)
Strong comfortable trekking boots – water-resistant for the rainy
period-June-August. Merrell Gore-Tex shoes/ boots are terrific
Sunscreen 30 spf water resistant
LED headlamp
Rain coat (especially for rainy period form June-August)
Head gear/hat/cap; sun and rain protection
Water pills or small purification pump – for extra caution in purifying stream; (boiled water is provided at all times during the trek)
Aspirin – in case of altitude sickness
Lots of socks, preferably not cotton
Warm clothes like a small down jacket or vest, lightweight soft shell jackets, or fleece
Your own tent (optional)

Insect/ tick repellent
Sunglasses
Warm hat
Small towel
Pillow case or your own pillow


PROVIDED FOR YOU

One guide, cook, helper, horses/ yaks, tents, mattresses, meals and all other trekking accessories

NOTE: For trekking a load of 25 kg is allowed.